BLUE Veterinary Ultrasound Scanner is the Bee's Knees
Blue is a veterinary diagnostic ultrasound scanner that provides exceptionally detailed images.
Blue is a modern ultrasound scanner with excellent Doppler ultrasonography and high-quality imaging. Designed to diagnose companion animals and powerful enough for equine applications.
What's so great about the Blue Ultrasound? For starters, the Blue Veterinary Ultrasound Scanner represents the latest in today's veterinary technology. There are a number of elements that come together to make Blue an attractive tool for any veterinary practice.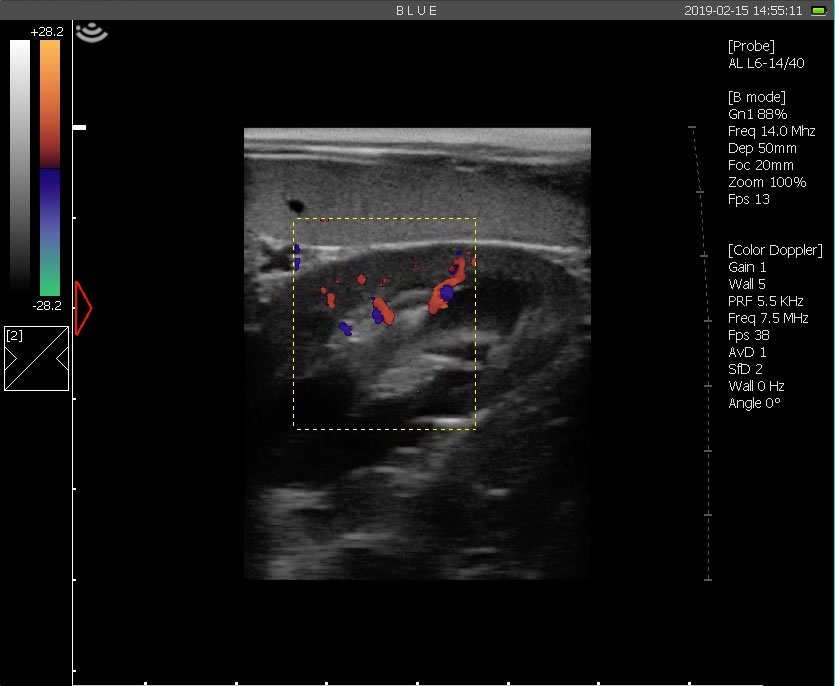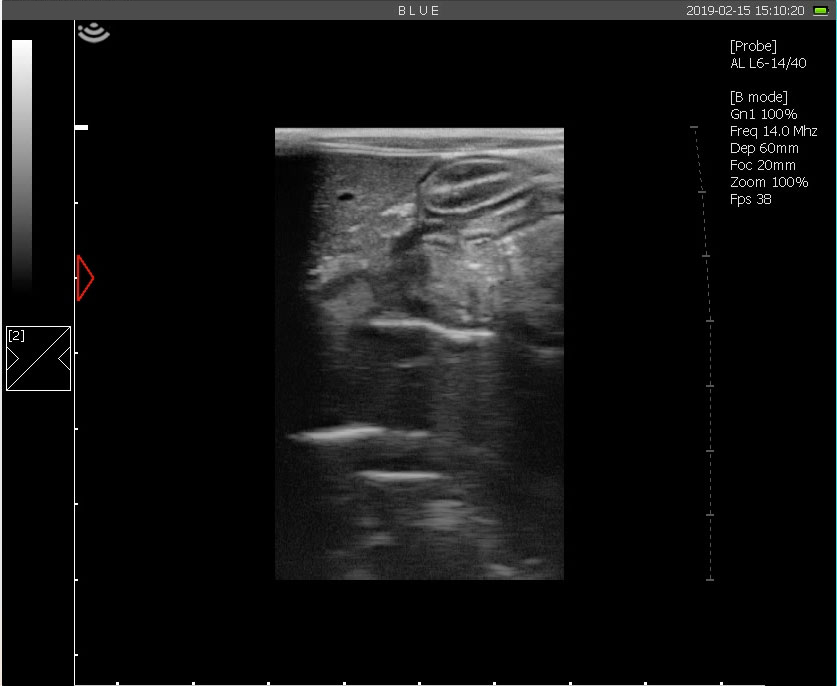 Blue Ultrasound ships with two premium transducers standard. These transducers are much higher quality than most "introductory" ultrasounds.

Abdominal Linear 6-14 MHz (40 mm)
Microconvex P 5 MHz
Together, the two transducers are valued at more than $7,000

Phased Array Setting - A simple button provides the ability to change to Phased Array settings for cardiac imaging. This enables Blue to be used for high quality cardiac images.
Color Doppler is included
M-Mode is included
Annotation and measurement tools included
USB-based JPG and DICOM export
DICOM Send via ethernet cable
No extra licensing needed - all features are activated upon purchase
Remote Control functionality. Blue can be controlled entirely remotely. This allows a stereographer to:

Train users without being on-site
View image quality directly and in real-time
Adjust image quality parameters in real-time

Remote Software Support lets support technicians log on and directly resolve software and configuration issues
Portable and Convenient. Easily hand-carried between rooms, buildings and cars, and on and off optional stand
Customizable presets developed by veterinarians for veterinarians
Battery life of 2.5 hours with indicator of % charged
Quick 30-second startup time and just seconds to swap probes
3-year warranty on ultrasound unit
1-year warranty on probes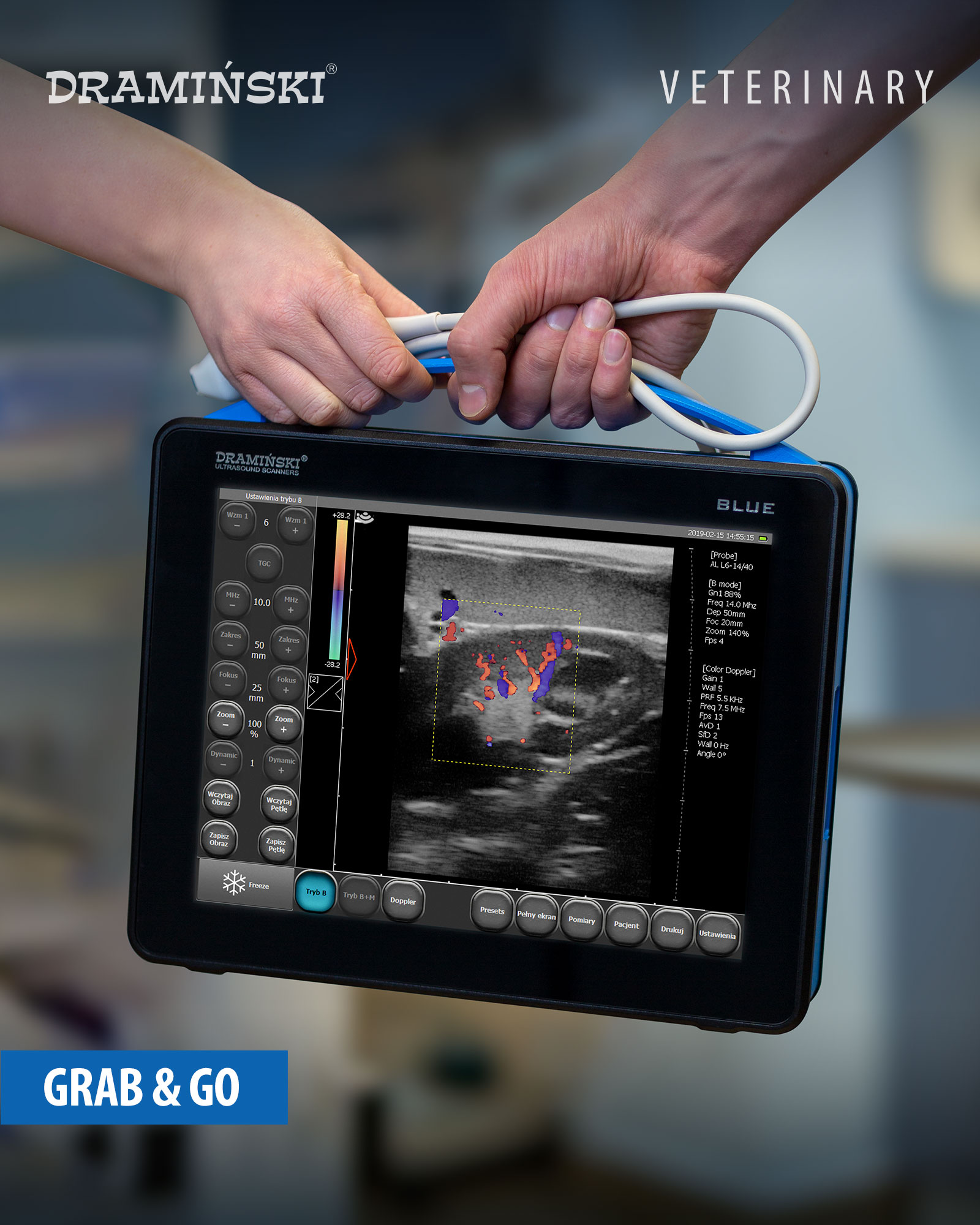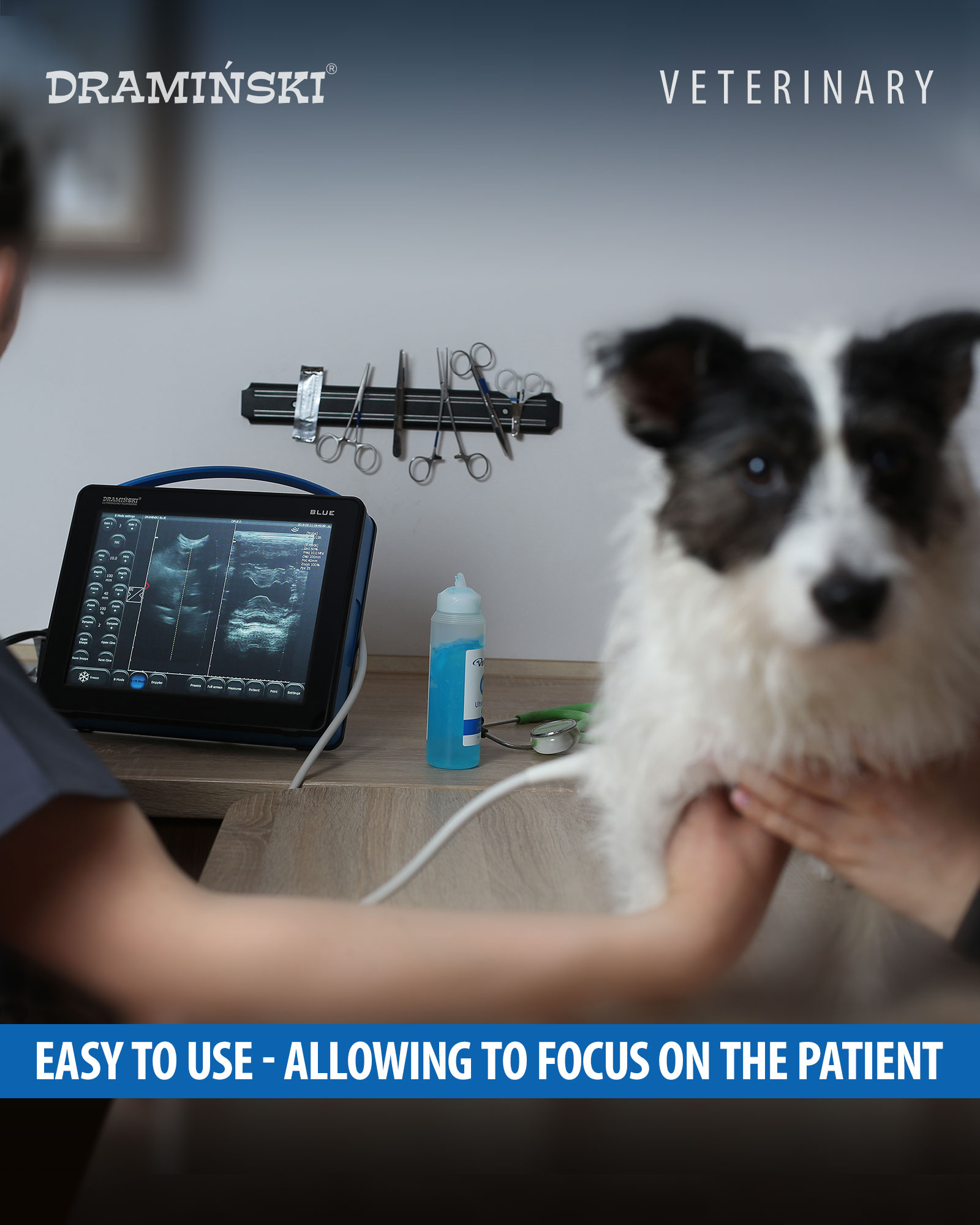 Training options are available. For pricing and additional information on Blue, please feel free to email us or call (516) 654-6955 today.